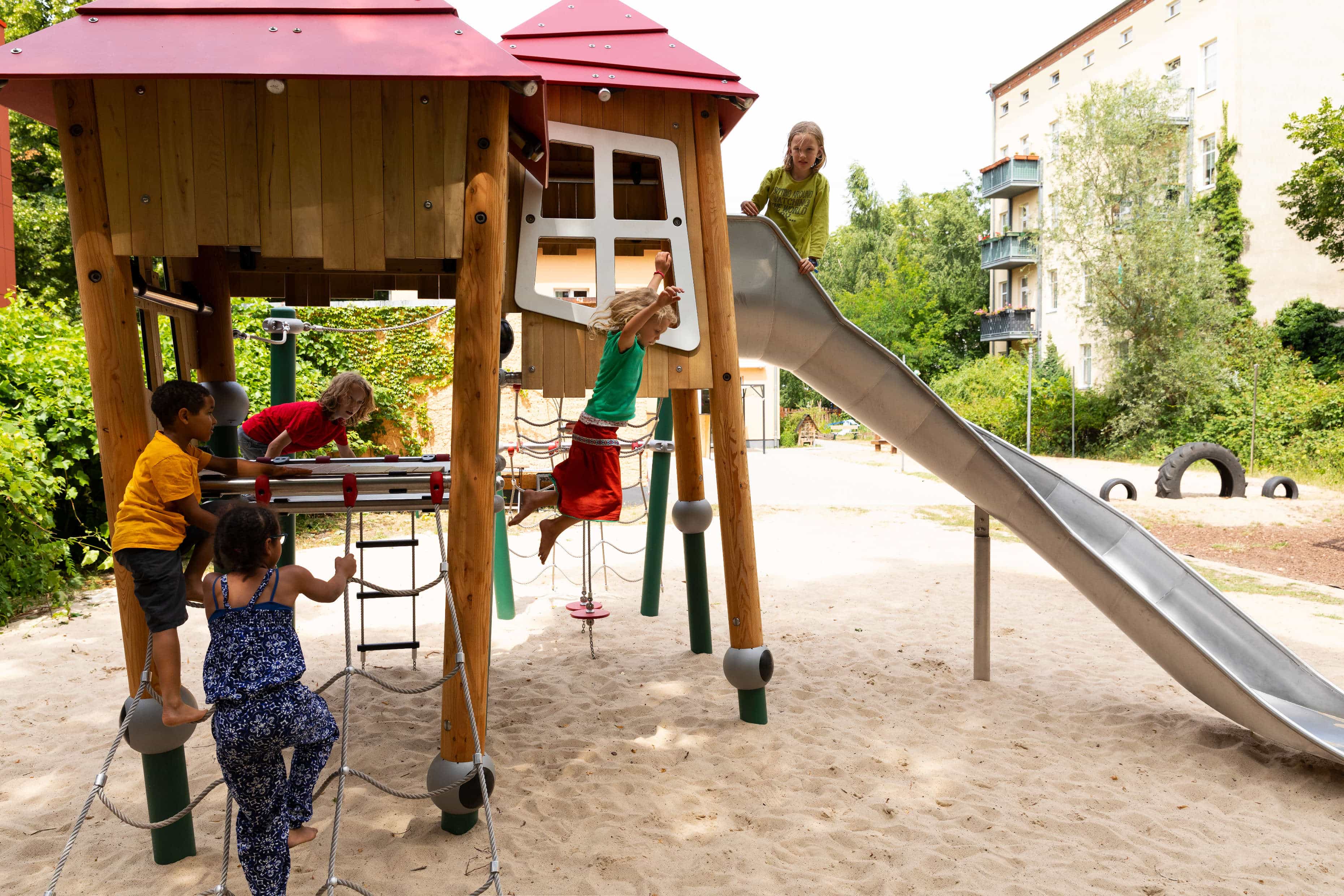 Woodville com­bines the nat­ur­al char­ac­ter, warm feel and the pleas­ant scent of wood with the dura­bil­i­ty, sta­bil­i­ty and resilience of met­al. A fairy-tale world emerges between slant­ed wood­en hous­es with slop­ing roofs. They stand tight­ly packed or are con­nect­ed with rope nets and bridges where real­i­ty and fan­ta­sy merge. You can find the climb­ing realm of ban­dits, witch­es and gob­lins between the over­sized win­dows and fraz­zled board­ed walls.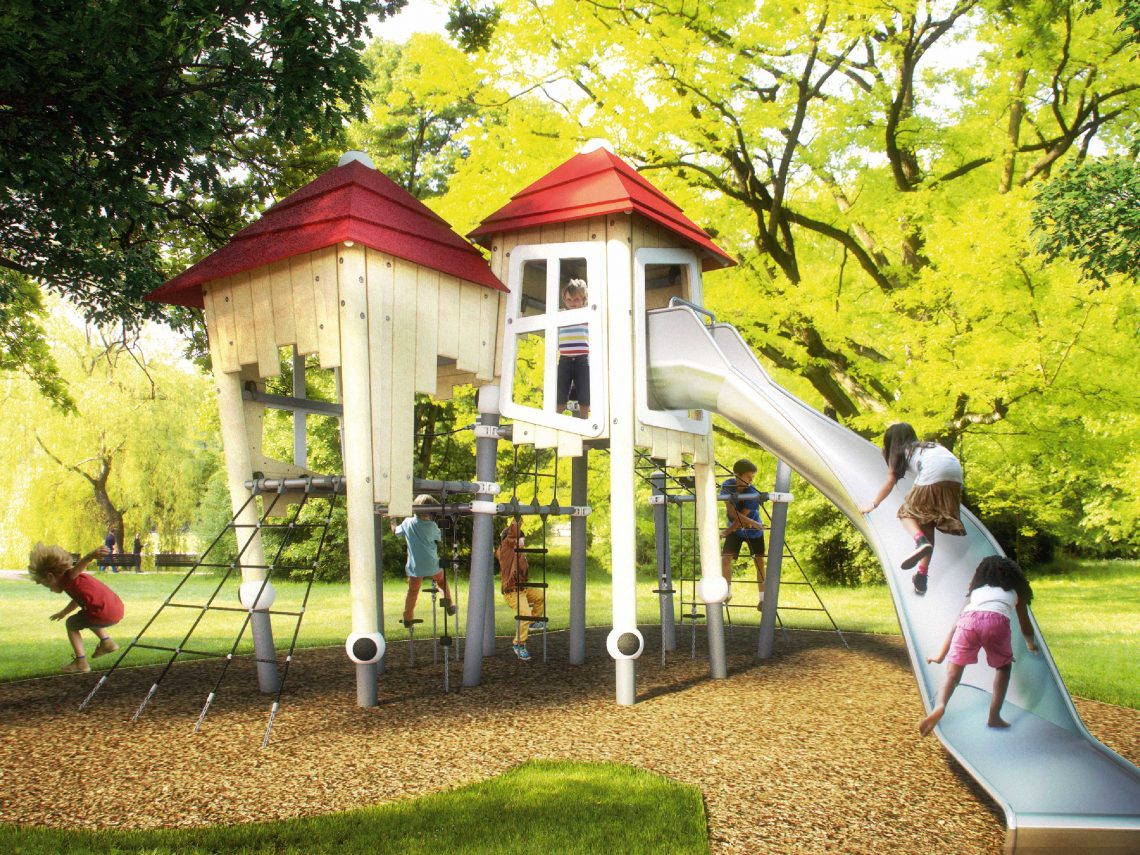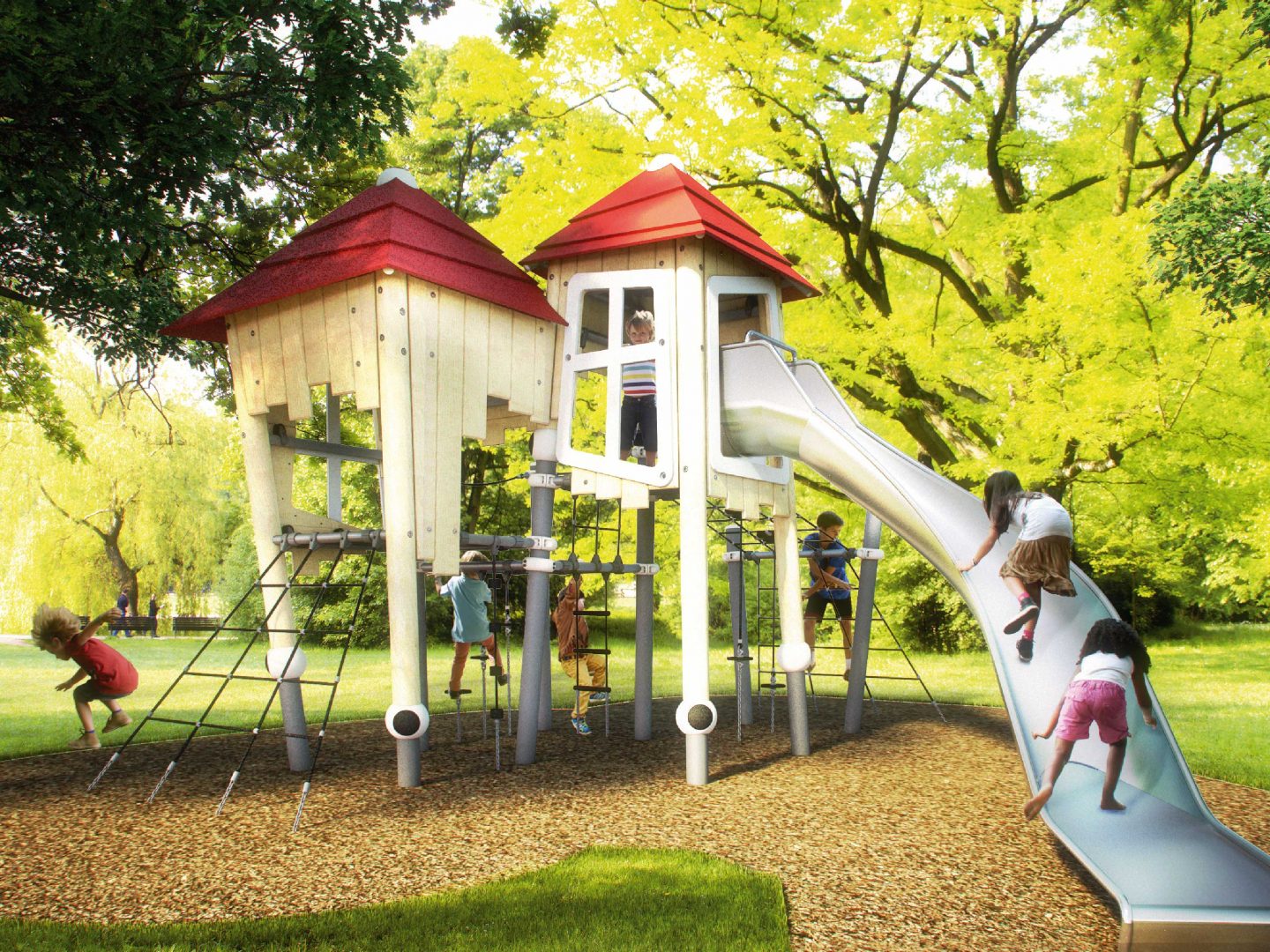 Woodville encompasses wooden huts (shacks) resting on posts, which are characterised by a construction that appears to be crooked and random. The design evokes a feeling of an adventure playground and custom-construction. This character is emphasised by the crooked window and doorframes, slanted roof tiles tilted base and the boards of varying lengths along the walls. The shacks are available in two different platform heights – Shack1 and Shack2.
Read more about Woodville in our news article.