Geoarena.01
The chil­dren of a hous­ing devel­op­ment in Berlin's largest hous- ing coop­er­a­tive can now play soc­cer and climb in a Geoare­na. The Geoare­na appears in the form of a dome, in the inte­ri­or there is a soc­cer pitch, and it can be climbed on from the out- side. It was this mul­ti­func­tion­al­i­ty advan­tage that shaped the deci­sion to add Berlin­er Seil­fab­rik play equip­ment.
Ini­tial­ly, it began with an exist­ing soc­cer pitch that was to be "refur­bished" by the hous­ing coop­er­a­tive. Dur­ing the review of the exist­ing play area, the peo­ple respon­si­ble for the updat­ed
project thought of anoth­er inter­est in the children's play, that the wire mesh fence of the soc­cer field could also serve as climbable "play equip­ment". Imme­di­ate­ly, it was appar­ent to all involved that apart from play­ing soc­cer, there was also a great need for climb­ing among chil­dren. The chal­lenge was to accom­mo­date both needs with­out using addi­tion­al space. The solu­tion was the deci­sion to install a Geoare­na, from Berlin­er, which com­bines soc­cer and safe climb­ing all in one.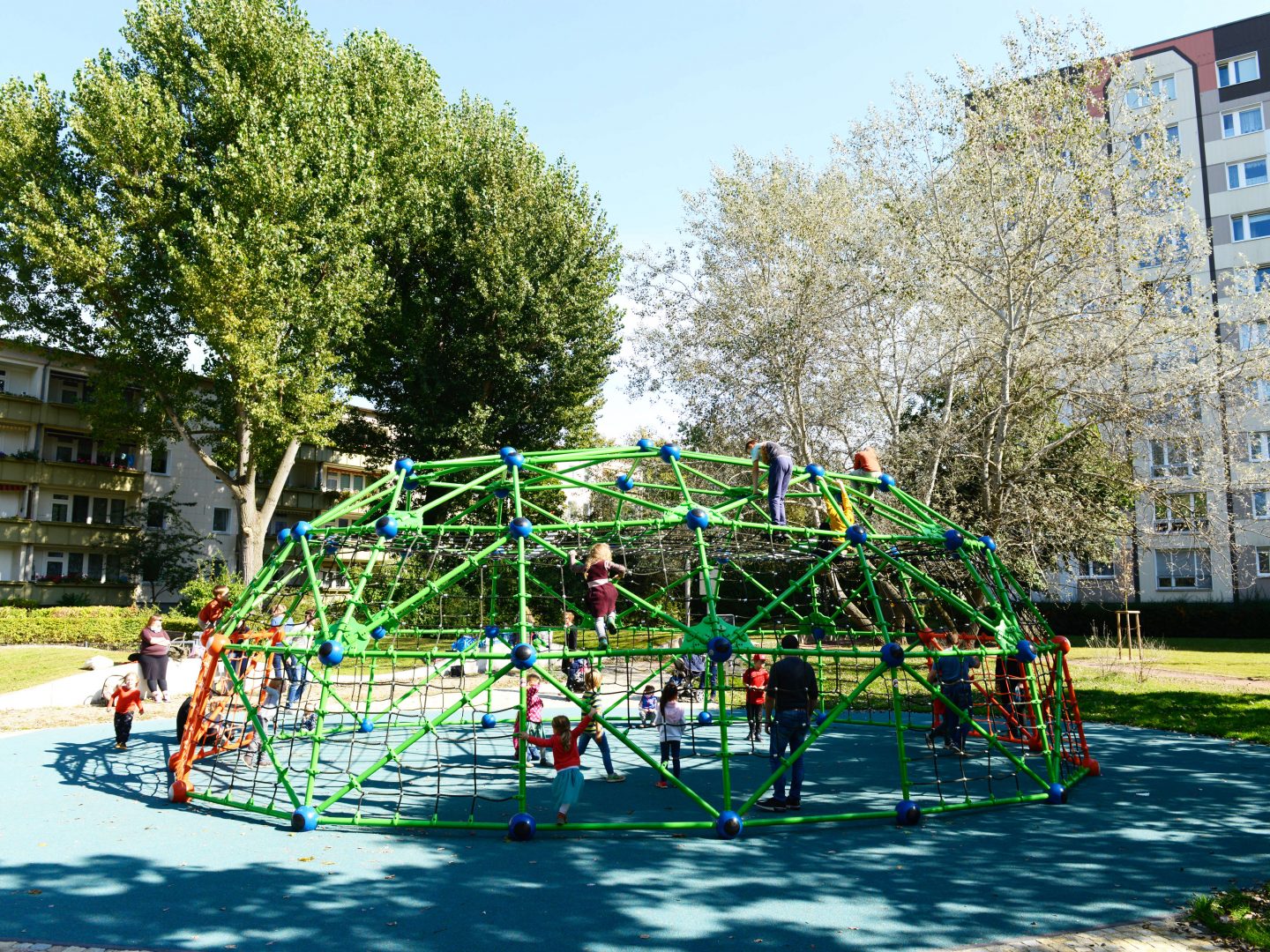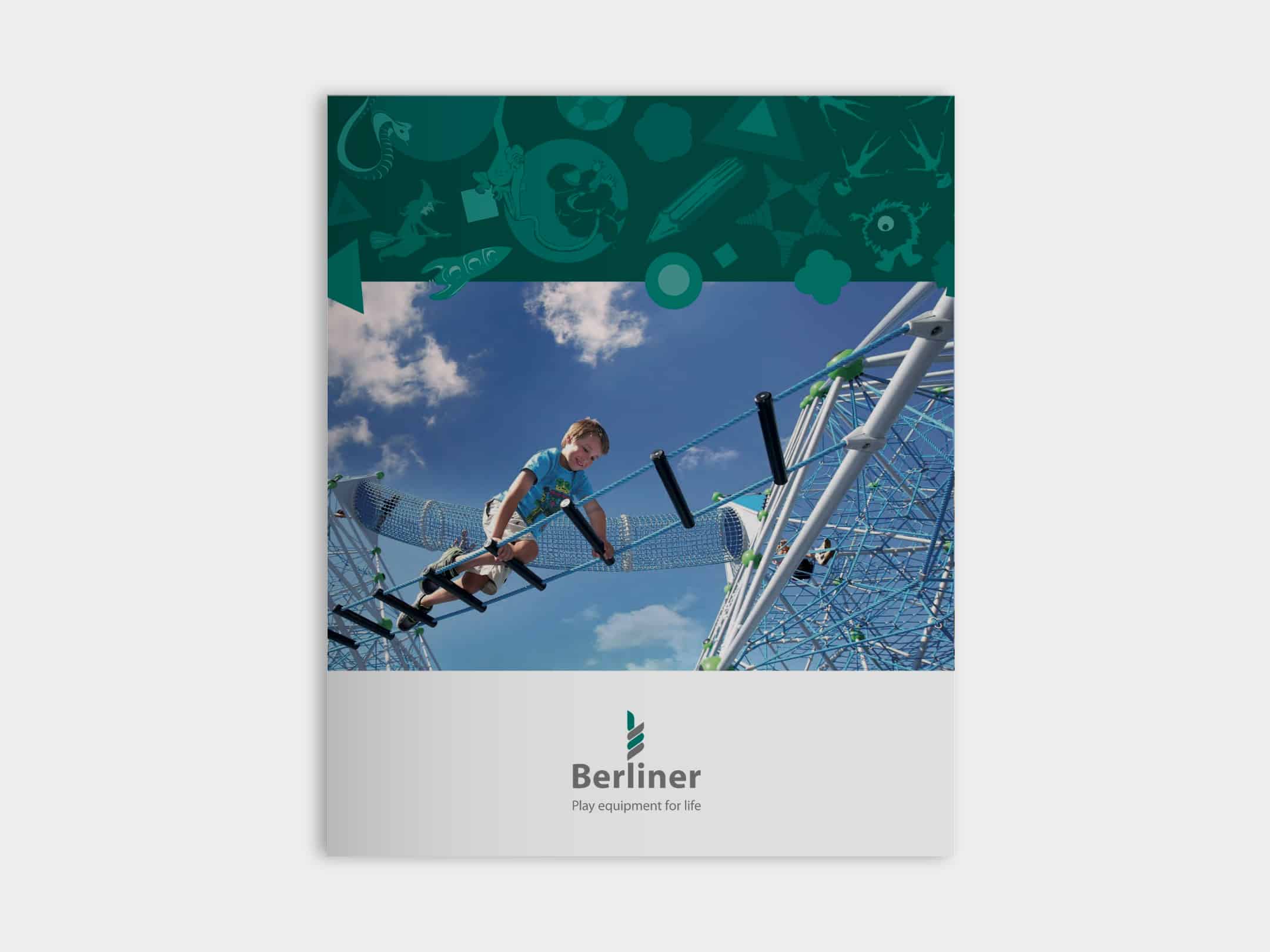 Perspective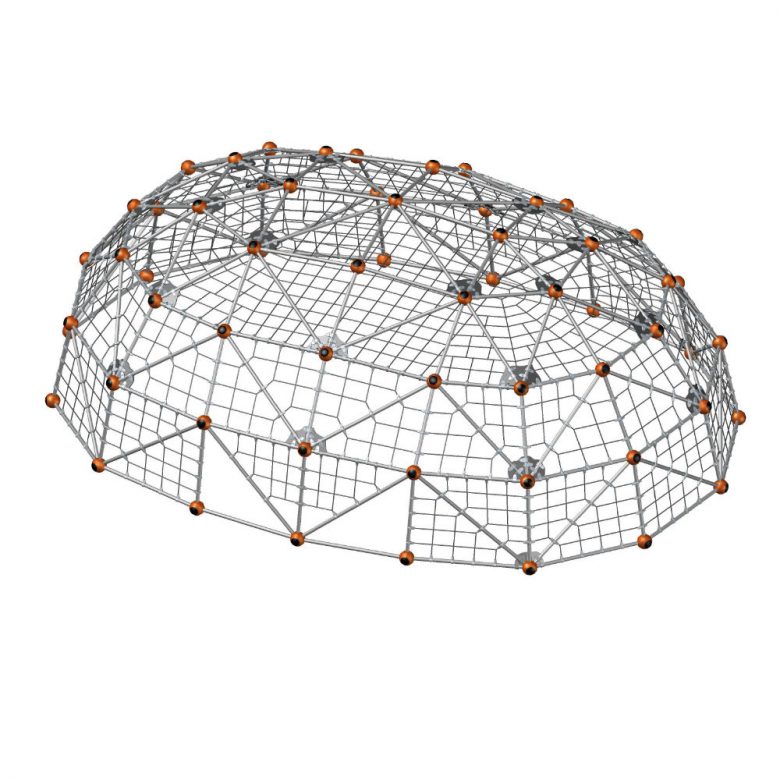 Top view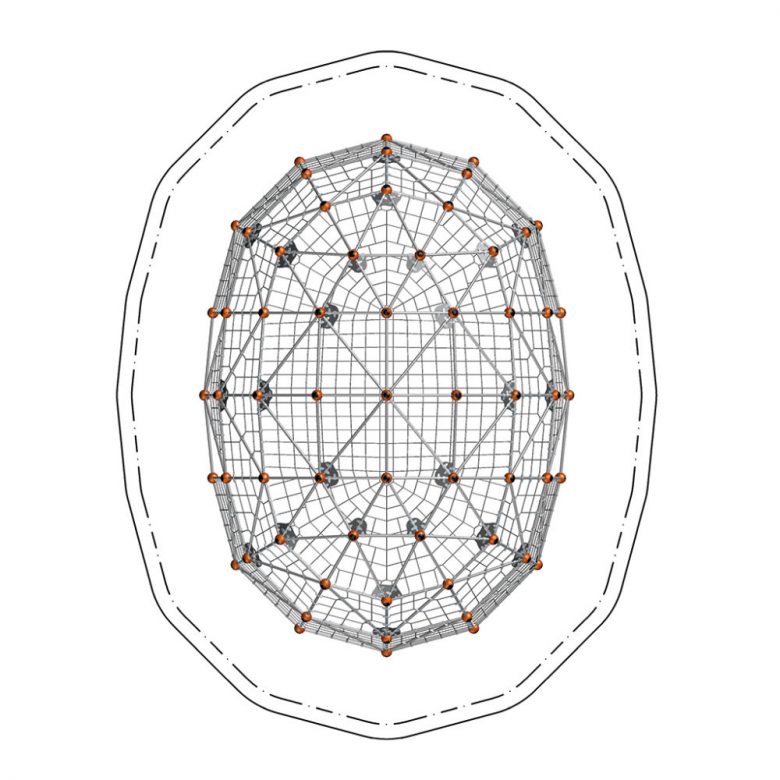 95.190.131
(m)
('-'')
8,4 x 11,7 x 4,3
27-5 x 38-3 x 14-2
EN 1176 (m)
ASTM/CSA(m)
ASTM/CSA ('-'')
11,4 x 14,7
12,1 x 15,2
39-5 x 50-3
(m)
('-'')
2,99
9-10
5
Add to your wishlist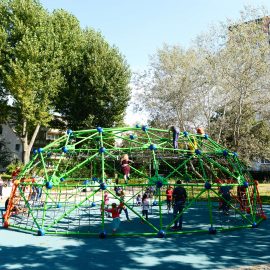 Geoarena.01
Request further details