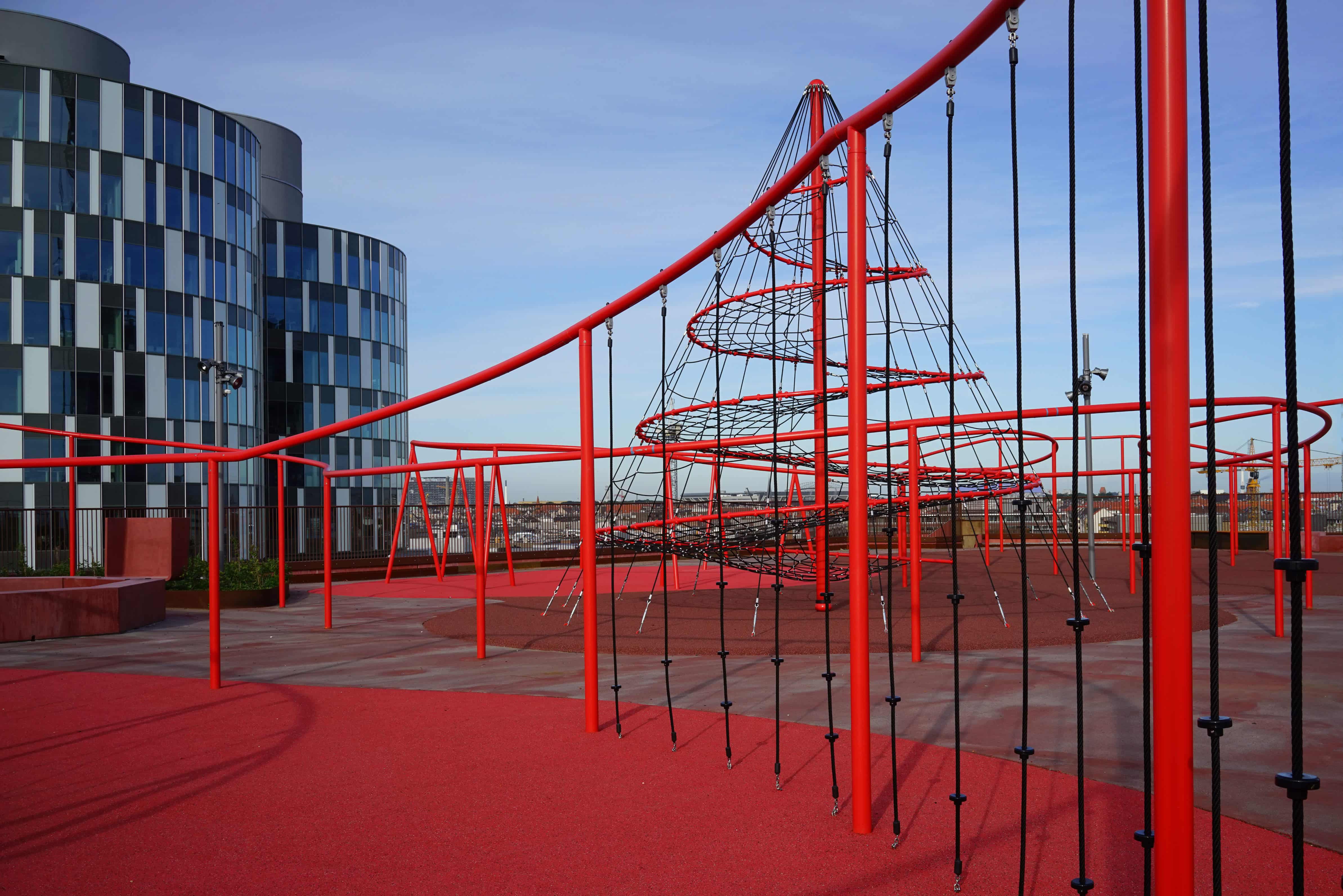 Archi­tects
Cus­tom is stan­dard at Berlin­er.
The 21st cen­tu­ry is already now the cen­tu­ry of urban­i­sa­tion. In order to be able to guar­an­tee suf­fi­cient space for recre­ation, play and exer­cise in the future, inno­v­a­tive solu­tions are more in demand than ever before. The devel­op­ment of var­i­ous instal­la­tion meth­ods for rooftop play­grounds by the Berlin Cre­ative Cen­ter allows for build­ings with a mul­ti­func­tion­al char­ac­ter. Despite increas­ing urban den­si­fi­ca­tion, new urban spaces can be cre­at­ed in this way.
Also in the area of indoor play­grounds and hous­ing con­struc­tion, we offer cus­tomised solu­tions that fit seam­less­ly into your desired archi­tec­tur­al design in terms of design and tech­nol­o­gy. Let your­self be inspired!