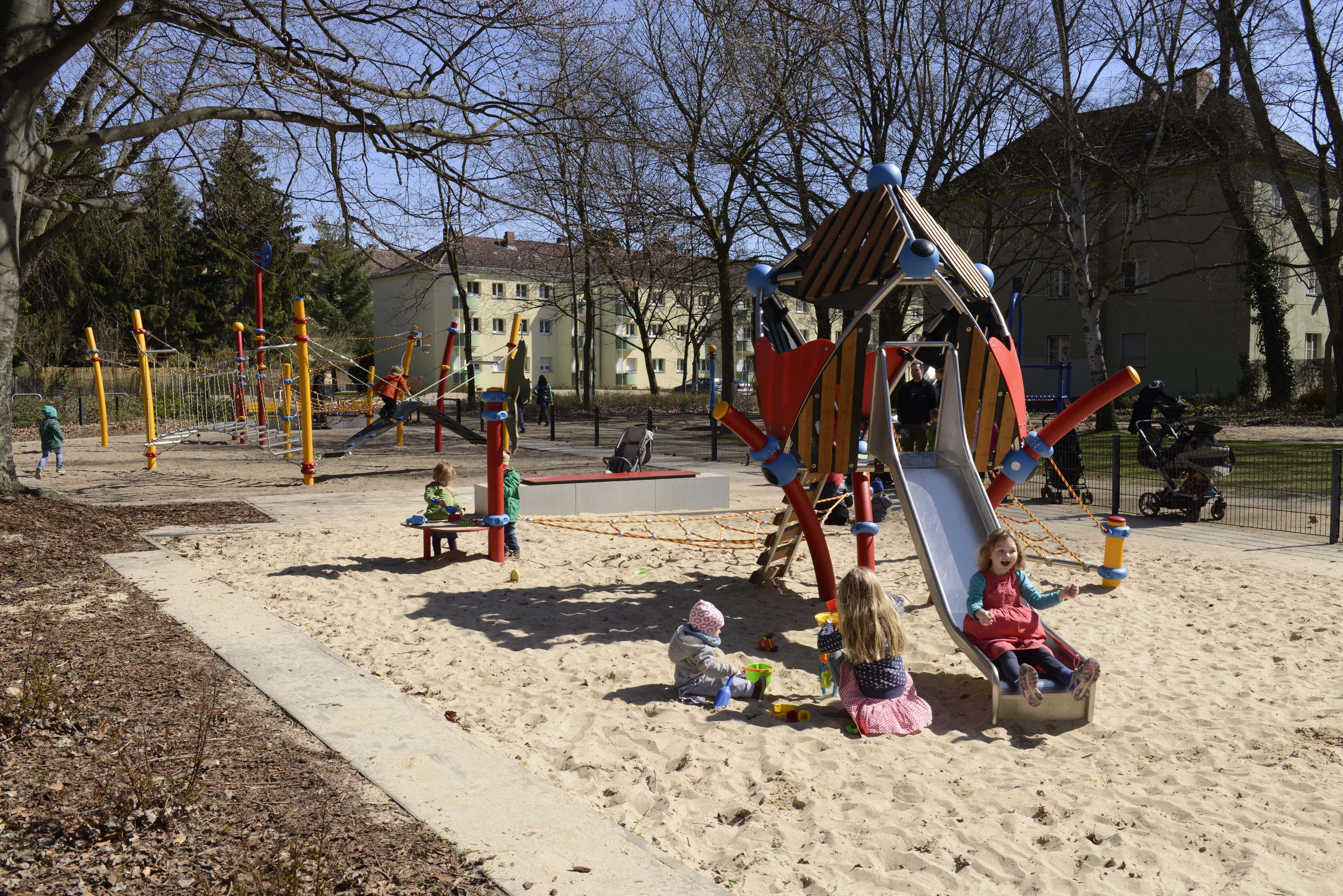 Cities + munic­i­pal­i­ties
Play equip­ment for the play­ground of your city or munic­i­pal­i­ty.
Play Equip­ment for your Play­ground!
Play­grounds are the exer­cise oases of every city and munic­i­pal­i­ty! In the age of smart­phones, game con­soles and social media as well as the increas­ing den­si­ty of urban liv­ing spaces, they can be the crit­i­cal open space for chil­dren to exer­cise, play close to nature, adven­ture and cre­ativ­i­ty.
The mul­ti­fac­eted play equip­ment of Berlin­er Seil­fab­rik pro­motes the phys­i­cal, men­tal and social devel­op­ment of chil­dren. Our com­pre­hen­sive and safe range of play pro­vides the ide­al learn­ing envi­ron­ment for chil­dren in any city to devel­op their self-assess­ment and risk skills, and encour­ages role-play­ing where social behav­iour and com­mu­ni­ca­tion skills can be trained. At the same time, the devices are par­tic­u­lar­ly respon­sive to the inter­ests of cities and munic­i­pal­i­ties, as they are sta­ble, durable and easy to main­tain. Our play­ground equip­ment is char­ac­terised by the fol­low­ing fea­tures: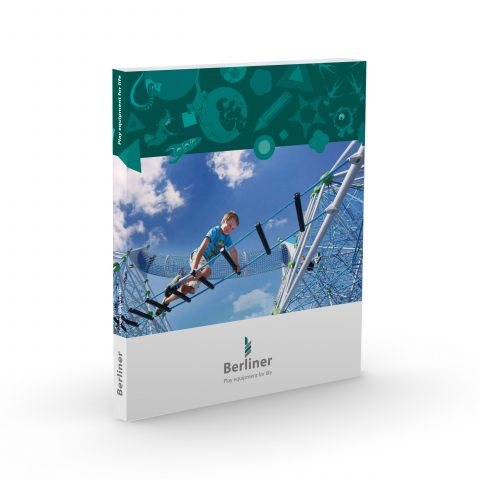 Order new catalog now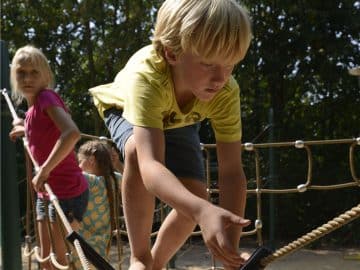 Versatile exercise options!
Whether climbing, dangling, balancing, jumping, swinging or sliding, our play equipment offers the whole spectrum of exercise.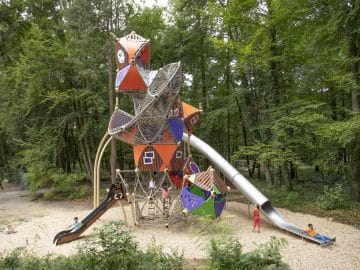 Maximum challenge character!
The height of a spatial net and the versatility of the low ropes courses offer exciting challenges for all age groups and ensure a maximum challenge character for children and young people. When climbing, the children have important experiences regarding risk and self-assessment and their confidence is increased.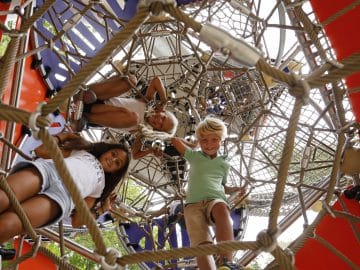 Great amount of play volume!
Three-dimensional nets, low rope courses, merry-go-rounds and nest swings offer space for several children to romp around at the same time. When playing together, children learn to show consideration, to help or secure each other. This promotes social competence in a playful way.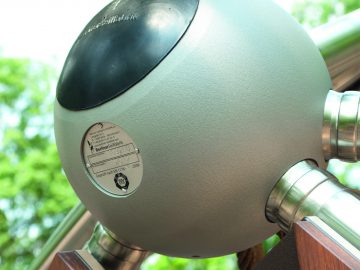 As safe as necessary!
Our play equipment is safe! They meet the requirements of Norm EN 1176 and are TÜV certified. According to the norm, they imply a calculable degree of risk acceptance because it "gives children the opportunity to learn about hazards and their consequences in a controlled environment" (Cf. Norm)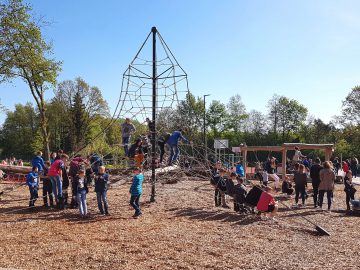 Maximum transparency!
Thanks to the transparent structure of our play equipment, children can be seen from all sides while climbing. This makes parental supervision or by other guardians many times easier than with massive playground equipment.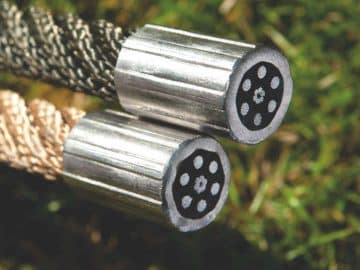 Sturdy and durable!
All metal parts are made of stainless steel, aluminium or are galvanised and powder-coated for long-term protection against corrosion. Thanks to a steel core and the sheathing of the outer strands with polyester yarn, all ropes have maximum abrasion resistance and are extremely resilient. This protects the environment and saves follow-up costs.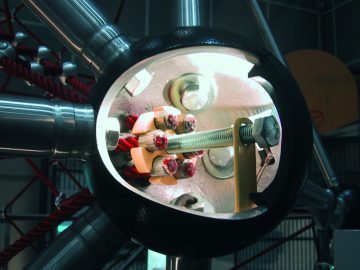 Easy maintenance!
Patented technical solutions such as our AstemTT® tensioning system enable simple and uniform tensioning of the ropes in the spatial net. The Berliner cloverleaf ring connects ropes at crossing points and does not require pressing or welding.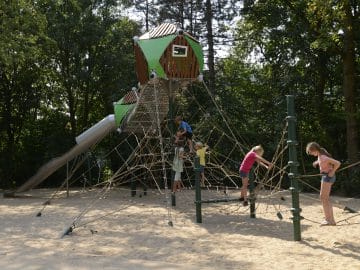 Flexible expandability!
Thanks to our modular system, almost all our play equipment can be combined at will and at any time. Your playground can thus be individually expanded at any time, even beyond the limits of single product groups.
Selected play equipment for the playground of your city or community
Arrange a consultation appointment with your local dealer
contact